---
---
---
---

Consulting
---
---
With you every step of the way
---
Designing, building and operating a commercial aquaponic or aquaculture farm requires a significant level of expertise. ML Aquaponics will be with you from start to finish to make your goal a reality. Step by step, we provide solid guidance and advice on what works to minimize the risks. We do it all, from project layouts to complete business plans to employee schedules to lessons on how to smoke fish.
Phase 1 – Client Needs – Project Size – Project Layout – Project Logistics – Project Financials – Business Plan
Phase 2 – Detailed Drawings – Construction Specifications – Equipment Installation Diagrams
Phase 3 – Equipment Purchasing – Delivery Coordination and Synchronization with Construction Phase
Phase 4 – Construction Supervision – Onsite and Remote Supervision
Phase 5 – Start-Up – Equipment Trials – Management Training – On Site Supervision and from Abroad

Turnkey
---
We design profitable commercial aquaponic greenhouse farms for year-round organic food production.
---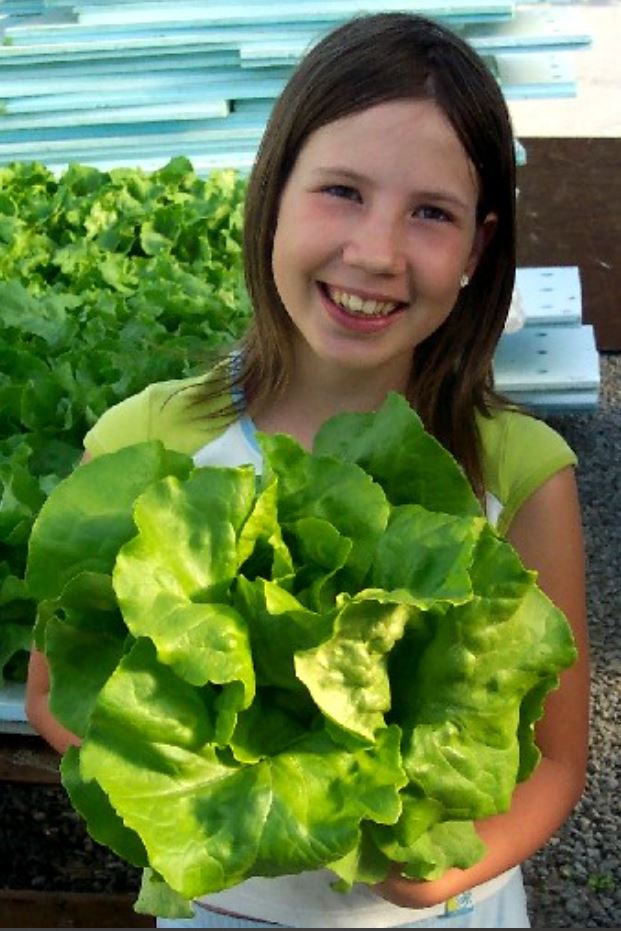 First lettuce harvest 2005 at ML Aquaponics' commercial R&D facility in Quebec (Canada). As of October 2016, the facility had produced 3.8 million heads of lettuce.
The Model-7 is a profitable, state-of-the-art aquaponic facility that produces organic food year-round, using environmentally sound practices. Its design is closely based on a similar model that operated commercially for over 12 years in Quebec. The Model-7 can be built on small to medium-sized lots and provides two full-time jobs and several part-time positions. The design focuses on fish well-being and low maintenance and operating costs while producing premium vegetables and smoked fish fillets on a weekly basis. The facility consists of a 294' x 42' Ovaltech™ greenhouse made by Harnois, a 31' x 42' service building, and a 14' x 20' shipping and receiving area. It takes advantage of Harnois' smaller-sized greenhouses while considering the importance of economies of scale. This compact model design maximizes space usage but does not overcrowd work zones. The Model-7includes a high-tech 10.6- metric ton Recirculating Aquaculture System (RAS). The service building has a staff kitchen, toilet, office and cold room and is also equipped with a slaughter room, a filleting room and a smoking room for complete onsite fish processing capabilities.